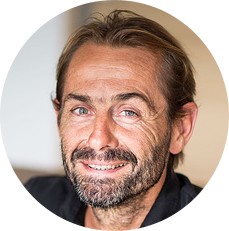 Olivier Cazenave
Winemaker since 2003. I discovered my passion for wine when I was 17. I had to wait for a while before realizing the dream of « making my own wine ». I studied litterature and had no connection with sciences and the world of wine, even if good friends call me « the winemaker poet »! I instantly began my career by working with several wine negociants in export sales. After developing my tasting skills, I became co-founder and Purchase Manager at ChateauOnline, one of the first e-commerce websites in wine business. You know the rest of the story…

Anne Cazenave Mullins
Married to Olivier since 2003 (the key year for us!), Anne isn't an employee of the property but contributes a lot to Château de Bel's life. Reception, meetings, packaging some cuvees, and even harvesting! She does a thousand things here. With a strong personnality, and pungent sense of humour, Anne is an integral party of de Bel's spirit and supports Olivier with complicity and dynamism.

Anne Calderoni
Another wine lover! Anne is œnologist and freelance consultant in bio dynamic methods. Some people may think she lives on another planet when she talks about their alignment or cosmic forces, but working with her makes you realize how much she's right about the environment and how it needs a few things to rebalance the soil or give back the radiance of a vine. Anne and Olivier have been collaborating since september 2015 to cultivate the vineyards with biodynamic agriculture.

Véronique Ducourneau
Member of Château de Bel since 2007, « Véro » is the other cornerstone of the estate. Tireless, she can work in all types of weather in the vineyards or the cellar. Her love for the job (working under the freezing rain of winter is easier said than done!) brings care to the vine as a mother would care for her children (barely joking), and as I am convinced by her talent, I like to claim that it's a task « only a woman can do ».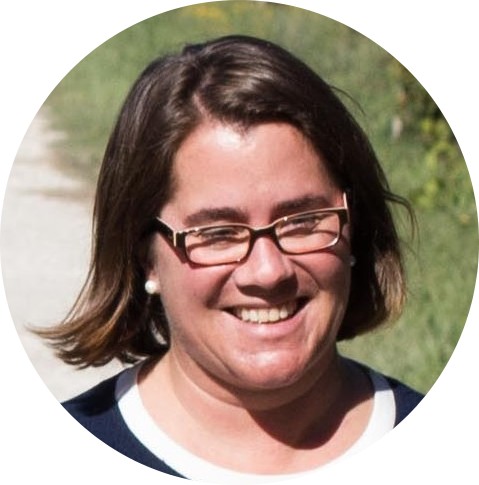 Laetitia
Mother of two, Laetitia arrived in 2014 after 8 years working in her grand mother's winegrowing property. She is the sales and administrative assistant of the company. Laetitia can be in charge of the receptions and tastings when Olivier is working in the cellar or the vineyards, but also takes part in the preparation of bottles and shipping orders. She's a multipurpose, person! Passionate by skiing, her challenging spirit fits perfectly with Olivier's. Today, she practices at work: bottling, labelling, shipping…